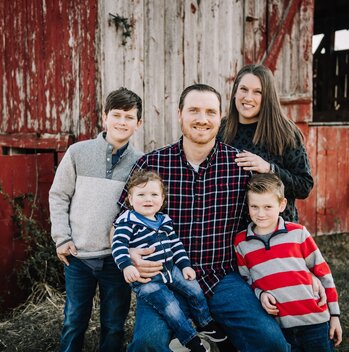 2 Timothy 2:2
The things which you have heard from me in the presence of many witnesses, entrust these to faithful men who will be able to teach others also.
"Many people in these churches are not growing spiritually. Of those taking this survey, 24 percent indicated that their behavior was sliding backward, and 41 percent said they were 'static' in their spiritual growth" Bob Gilliam, co-founder and president of T-Net International.
It alarms me that 65 percent of believers are either sliding backward or declining in their spiritual life. This should be a wake up call for all believers. As the Pastor of Rocky Branch Missionary Baptist Church my heart felt desire is to make disciples and not just converts to the Faith.
Matthew 28:19-20
"Go therefore and make disciples of all the nations, baptizing them in the name of the Father and the Son and the Holy Spirit, teaching them to observe all that I commanded you; and lo, I am with you always, even to the end of the age."
My goal in discipleship is this:
Teach them to communicate with God in Prayer
Teach them who God is and what His Word says
Teach them to be obedient to God
Teach them to evangelize and disciple others
About Me
God called me to preach as a senior at Heritage High School in 2000. Since that time I have served as Youth Pastor, Associate Pastor, and Senior Pastor of churches in Blount and Roane Counties.
I graduated from Pellissippi State with my A.A.S in Networking and Communications Systems Technology in 2004 and currently work full time at Blount County Schools as the Network Administrator.
I have a Bachelor's in Applied Psychology and Master's in Human Services from Bryan College in Dayton, TN. I am currently pursuing my Doctorate in Pastoral Leadership from Andersonville Theological Seminary.
I'm happily married to my wife and best friend Lacy and we are blessed with three happy and lively Children, Levi, Sawyer, and Baylor.